Monthly Archives:
December 2018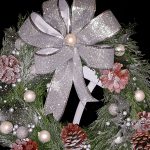 Help for Heroes recently hosted a wreath making workshop at the Resource Centre to help wounded, injured and sick veterans and their families to connect with others in their community.
The workshop took place on 5th December in the centre's Ford Hall and was attended by 15 Band of Brother members, veterans, family members. The class was run by Sue Owens one of Help for Heroes' Band of Sisters, a fellowship group for those who care for and support Band of Brothers.
Harriet Wilson, Band of Brothers/Sisters Coordinator North East for Help for Heroes, said: "The workshop was an opportunity for our veterans and their family members to try something different and have the opportunity to meet others in their area and to bring back some of the camaraderie which would have been lost since leaving the military.
"Some veterans can find it very difficult around Christmas so we try to provide free and enjoyable events for them to attend. The wreath making was a huge success. Not only did it successfully bring people from the Middlesbrough area together, they learnt new skills and left with a beautiful festive wreath to display over the festive season."
For further information about Help for Heroes visit: www.helpforheroes.org.uk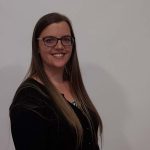 A new face has joined the team at the Resource Centre and is quickly establishing herself among the regular customers who use the facility for meetings, training, conferences and events each week.
Twenty-nine-year-old Sammi Roberts, a mum of four from Coulby Newham, has joined the facilities team as a part-time Receptionist/ Administrator, covering maternity leave for the next year.
Sammi boasts 13 years' work experience having embarked on a Business Admin apprenticeship, achieving NVQ Level 2 and 3, through Middlesbrough Council in 2005. Her training led to roles within the council's regeneration and urban policy teams.
The role at the Resource Centre marks Sammi's return to the workplace after having her daughter last year, and she says she's enjoying the experience so far. She commented: "I've settled in well at the Resource Centre. The team are lovely and have made me feel really at home. I'm enjoying interacting with the different customers and making them feel welcome. Although I've lots of transferrable experience from several years working with Middlesbrough Council in admin roles, I've enjoyed learning new things such as using SAGE to generate invoices."
On a day-to-day basis Sammi will undertake a variety of tasks, working as part of the close-knit team. Key aspects of the role include; ensuring the centre's rooms are set up to meet customer requirements and that IT equipment is working correctly, meeting and greeting customers and making sure they are aware of fire regulations and know how to use the IT equipment and acting as a point of contact for customers throughout their visit to centre. In addition, Sammi will manage email and phone enquiries and bookings for the centre as well as undertaking a variety of admin tasks.
As well as making the return to work, Sammi plans to start her NVQ Level 4 Diploma in Business and Admin in the near future.
The Resource Centre attracts a mix of bookings from local businesses and organisations, as well as community groups. For further information call 01642 255001, email info@the-resource-centre.co.uk or visit the website www.the-resource-centre.co.uk