Resource Centre activity timetable
The Resource Centre has a packed calendar of activities that take place each week, ranging from maths and English tuition to yoga and judo classes.
We've produced a handy new timetables so that members of the public can find out what's happening here in their local community with ease.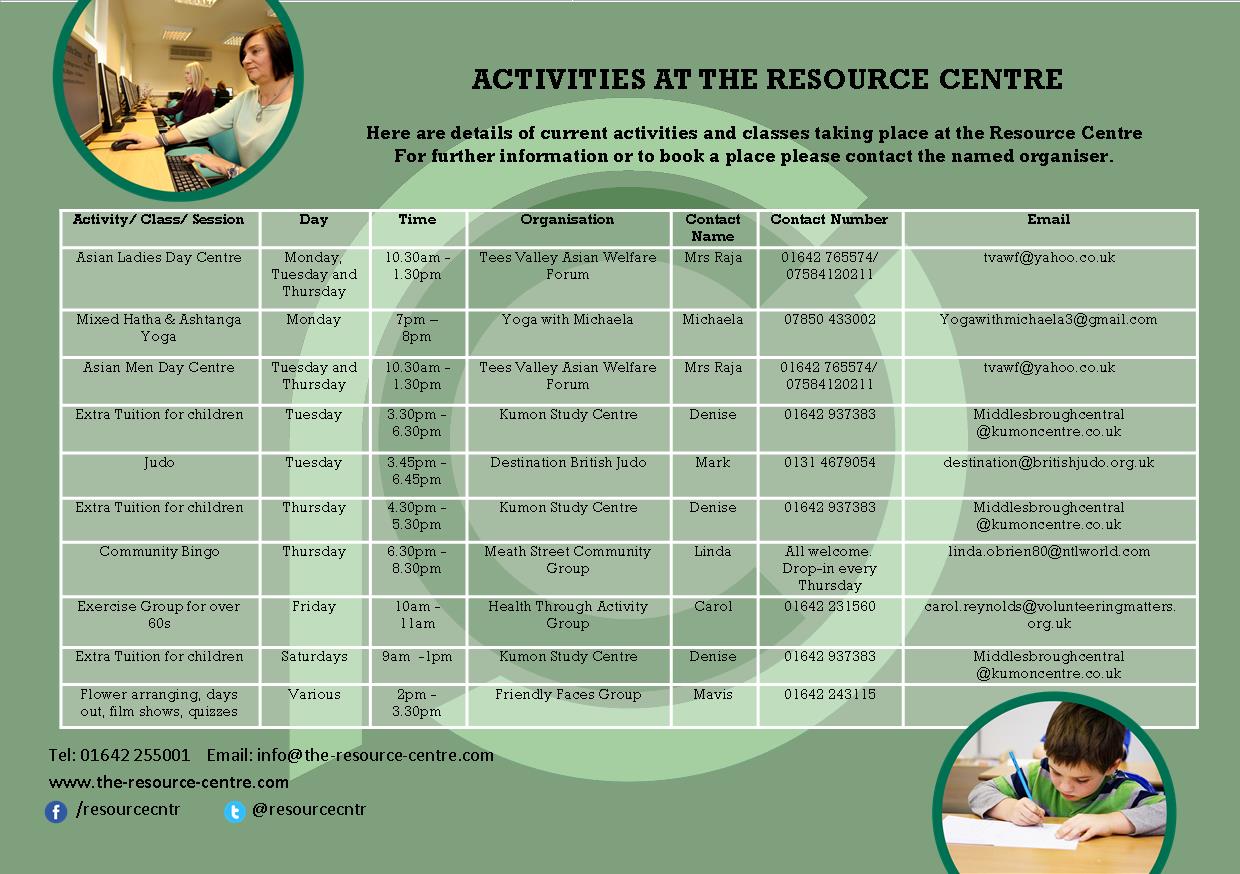 If you're looking for a base to run your activity; whether it's a fitness class, meditation group or an art class, we still have plenty of slots available throughout the week and our versatile space means we're confident we can meet your needs. To enquire, get in touch via 01642 255001.